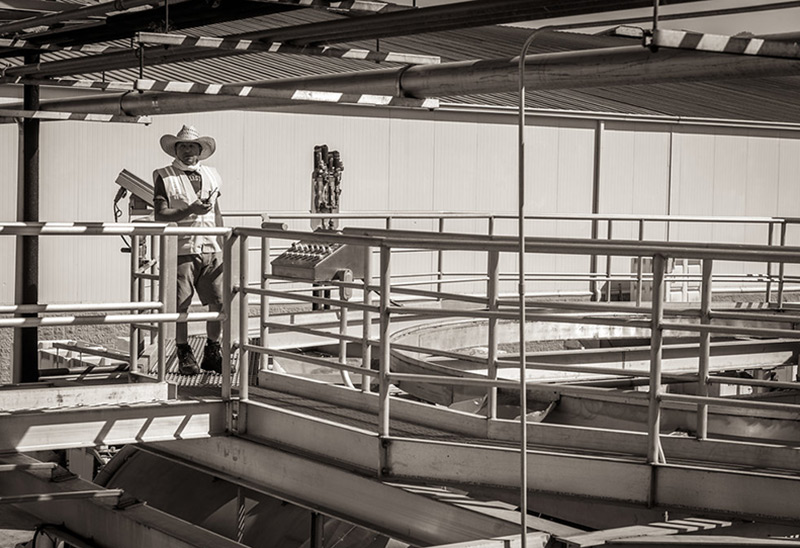 Dedicated and Experienced Staff
Phase 2 Cellars is home to a dedicated staff of 20 full-time production employees with nearly 10 years average tenure. Our low turnover rate speaks volumes about Phase 2 Cellars' commitment not only to making great wines, but to our people, their winemaking education, and their overall engagement. Treating every wine as if it were our own, Phase 2 Cellars truly offers a superior staff.
A leadership team brings nearly 80 collective years of winemaking, business and production experience to the table. Based on a foundation of teaching and training, our leaders provide oversight of our facility and our staff, assuring a highly maintained physical plant, meticulous record keeping, an exceptional level of cleanliness, and strict adherence to your standard operating procedures.
Winemaking Support
Born and raised in New Zealand, Fintan (Fin) du Fresne received his undergraduate degree in Geology before continuing into Post-Graduate studies in Viticulture and Enology. Fin has worked all over the world, living in Europe for several years before coming to California. Fin's career began in the vineyard, growing Pinot Noir in the esteemed Martinborough region of New Zealand. His first California harvest was at Calera with the late Josh Jensen, one of the pioneers of Californian Pinot Noir. From there he moved on to Adelaida Cellars on the Westside of Paso Robles before moving to Chamisal Vineyards in the Edna Valley while peppering in several harvests in his native New Zealand.
During his tenure at Chamisal Vineyards Fin has produced a multitude of high-scoring wines. He has served on the Board of Directors for the World of Pinot Noir, San Luis Obispo Coast Collective and the Vineyard Team. He has strong ties to the local industry including Cal Poly's Wine and Viticulture program as a guest lecturer and research partner, including coauthoring the ASEV Best Enology Paper in 2022. Fin loves science and enjoys trialing products, techniques, and technology. There is very little he hasn't tried at least once.
Fin is passionate about sustainability and has pioneered many innovative sustainability projects during his career involving renewable energy, energy conservation, water recycling, habitat restoration, biodiversity, carbon capture and sequestration. Fin recently received his Executive MBA in Wine Business from Sonoma State University. His spare time is spent outdoors; camping, mountain biking, rock climbing, snowboarding and scuba diving.