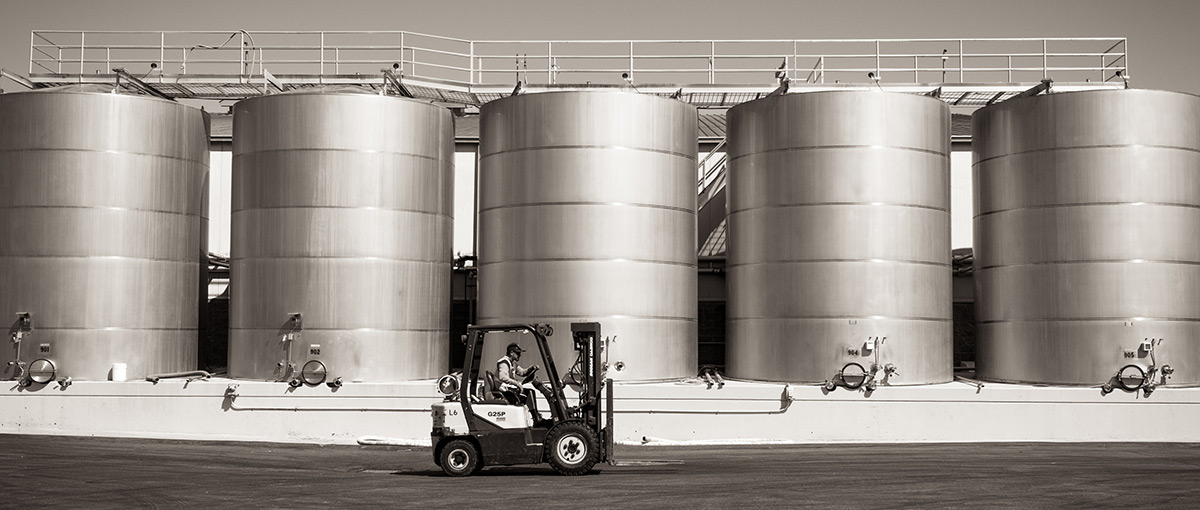 Equipment
Reds enter the winery through a brand new Delta E8v2 destemmer and move via positive displacement pumps through a 6" must line into the winery. All reds are pumped over as clients instruct by a seasoned harvest crew working around the clock. Pomace is removed from tanks by hand and pressed via a Europress 120 to any number of appropriately sized settling and storage tanks.
134 fully jacketed stainless steel tanks offer 1.3 million gallons of capacity. Tank sizes vary from 630 gallons to 30,000 gallons and from 5 to 80 tons of red fermentation, with a majority of those tanks being 6,500, 12,600 and 17,500 gallons. All tanks can be both heated and cooled and are controlled via simple, reliable, tank mounted thermostats.
All tanks are equipped with attachments for oak adjunct, and 3 micro-oxygenation systems plumbed throughout the winery offer full macro and micro-ox capabilities.
A gentle belt system moves hand or machine harvested white fruit into one of three Bucher 320 presses. Press cycles are fully customizable, with typical yields of 170-175 gallons per ton.
A VELO Crossflow filter handles all polish filtration, while lees filtration is efficiently managed using a Padovan high-solids crossflow filter.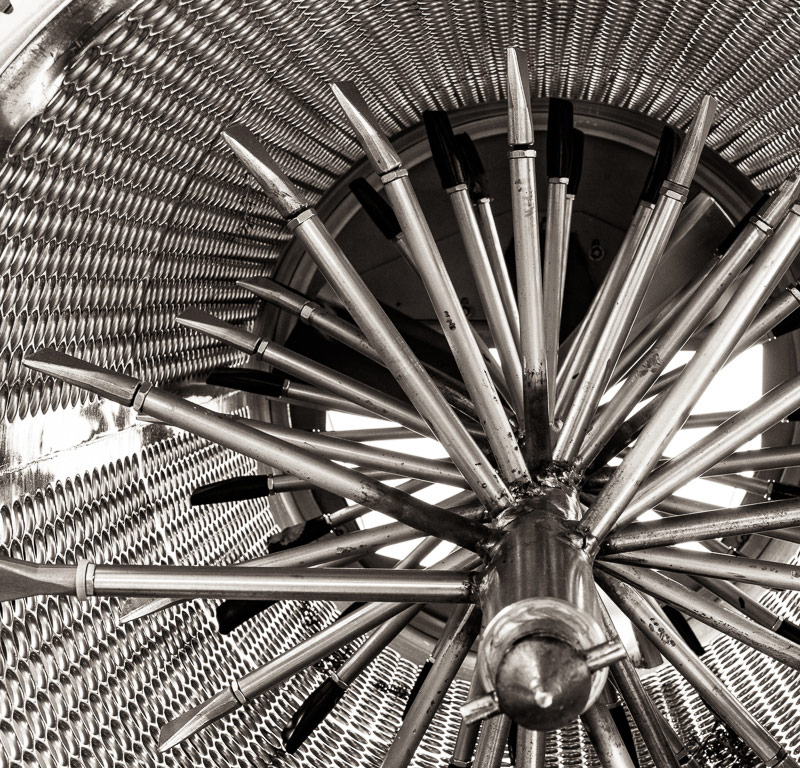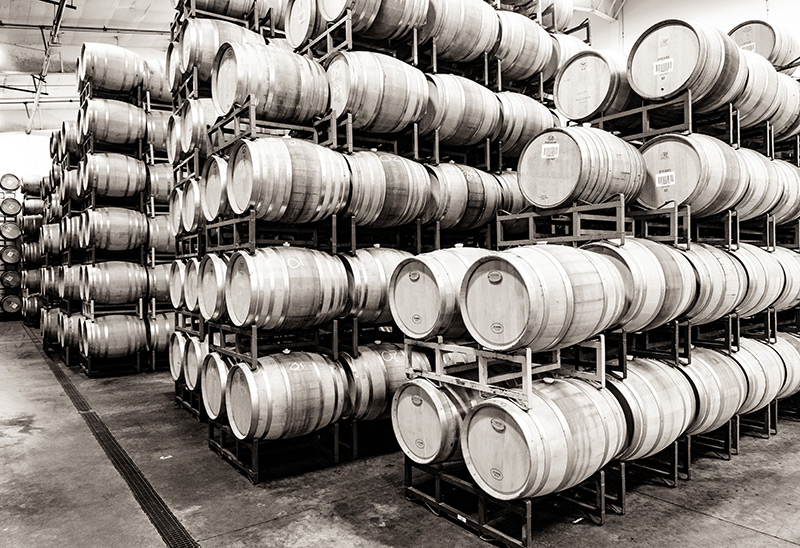 Barrels
Current barrel capacity allows for storage of some 11,000 barrels on site. Barrel room work is handled by a dedicated team of barrel room professionals and can be carried out on either two or four barrel racks. A fully automated 2-barrel Tom Beard barrel line allows for efficient emptying, washing (hot water and ozone) and/or filling in a single pass. A 4-barrel Tom Beard wash rack with hot water and ozone capabilities is also available. Barrel filling and emptying is accomplished using a RapidFil System specifically designed to minimize dissolved oxygen pickup and eliminate wine loss.
Environment
Phase 2 Cellars takes great pride in being among the most environmentally friendly facilities on the Central Coast. A sun-tracking 535 Kilowatt solar system provides all production power, and a fully automated louver system allows for efficient night air cooling. All winery water is treated on-site and recycled as irrigation water to the surrounding vineyards. Pomace produced is converted into cattle feed, further minimizing the winery's environmental footprint.